About Us – All Medicals and Physicals
The Doctors:
 (Each Dr has their own independent practice)
Dr Pav Chopra Mbbs Drcog Mrcgp Racgp Abn 59070232123
Dr Cyril Fernandez Mbbs Fracgp Abn 79647991330
Dr Michael Edwards  Mbbs Fracgp Abn 66956859062
Dr Tia Sing MbChB Fracgp Abn 75839030794
Dr Peter Richter Mbbs Fracgp B. Biomedical Science Abn 74410650410
Dr Trang Huynh Mbbs (Hon) Fracgp Abn 91133695480
The doctors offer a wide range of medicals, general health and travel advice. We specialise in various medicals to all industries, with dedicated doctors undertaking medical examinations. This means accurate paperwork and minimum waiting times.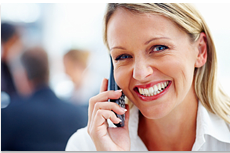 The doctors have years of experience in general, occupational and travel health for national and international clients.
Our main office is located in the heart of the Brisbane CBD and we have a nationwide network to facilitate all your medical screening needs across Australia. One call to us and we can have you booked in for a medical at one of our many locations.
We are a registered Travel Vaccination centre, and can provide pre and post travel medicals – including Travel Vaccinations, medications and first aid kits. All Medicals and Physicals is up to date with the latest travel advice and warnings.
X-ray, Pathology, Urine Drug and Alcohol testing, Spirometry, Audiometry, and ECG testing is available onsite.
The doctors have additional training in various areas to assist clients with their specific health care needs.
We have a general practice in the same building and are able to cater for all your health needs: including womens health services, skin checks and molescan and all general medical care.
Nearby we have access to cardiac stress testing facilities and every specialist at our fingertips.
All the doctors participate in regular continuing education to keep up to date with the latest medical information and treatments. The latest in medical equipment and highly trained nursing staff are available to assist in your care. We take the quality of care we offer our patients very seriously so all our systems and processes are designed to ensure you receive the best quality care available.
Doctors practice independently and run their own businesses and under their own ABNs .
All correspondence should be addressed to them personally via their email admin@allmedicalsandphysicals.com.au