Executive Health Assessment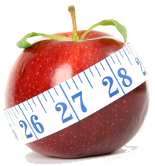 The executive health assessment is a comprehensive medical and physical health appraisal for busy executives. This medical aims to keep your top executives in shape and to identify any potential health and medical issues in order to provide recommendations or referrals required.
The Executive Medical includes a full analysis of your Executive Employee's current health status and possible risk factors, then designs a lifestyle change with professionals such as Doctors, Exercise Physiologists, Dietitians, Psychologists and other Allied Health professionals as needed.
The following assessments are included in our comprehensive Executive Health Medical:
Analysis of family medical history
Your own past medical history
Nutrition and exercise
Body composition (BMI, Body fat percentage, waist hip ratio)
Blood pressure
Full blood pathology
Audio, vision and spirometry testing
Cardiovascular risk score
Resting ECG
VO2 submaximal fitness testing
Stress assessment
Optional extras if requested or deemed necessary by examining Doctor:
Stress echo or stress ECG
MRI or CT scans
Cardiac calcium score scan or angiogram
X rays
Skin checks
Pap smears
Mammograms
Specialist referrals
The assessment takes approximately 2 hours to complete, and a full written report by our occupational doctor is provided.
Please contact our practice to arrange one of our Executive Health Medicals, or use our request form.